Top Ten Travel Mistakes in Croatia
Between internet searches, influencer posts and guidebooks it's easy to become overwhelmed with Croatia information. Just sorting through all the Croatia travel information can be like a second job. Who has time to figure it all out? No matter how diligent the preparation, there are a few common mistakes I see all the time in my Croatia travel consulting and the feedback I receive. Like all countries, Croatia has particularities and eccentricities that savvy travellers need to be aware of. Don't make the following mistakes and you'll be fine!
 Hit and run itinerary
Occasionally someone will approach me for a consultation with a request like "I'd like to visit Istria, Plitvice Lakes and Dubrovnik with a stop at an island or two. I have a week". Um, no. At 56,538 sq km Croatia is not gigantic but the coast is loooong. From Umag in northern Istria to Dubrovnik near Croatia's southern tip is 725km or a good eight hour drive, without breaks. And that's not even counting the islands, some of which are a good three hours by ferry from the coast.
My advice is to be less ambitious. Slow down! It's not a race! You can't see everything in this marvellous country and you shouldn't try. For a short stay, it's best to choose one region such as Istria or southern Dalmatia and visit it in depth. See my eight-day Best of Istria itinerary or seven-day Best of Dalmatia itinerary. Consider your flight plans. If you're arriving and departing from Zagreb, nearby Istria is the easiest region to visit. If you can fly into Split and out of Dubrovnik, there's plenty of time to experience the best of Dalmatia even if you only have  week. Check out more Croatia itineraries.
Not checking ferry connections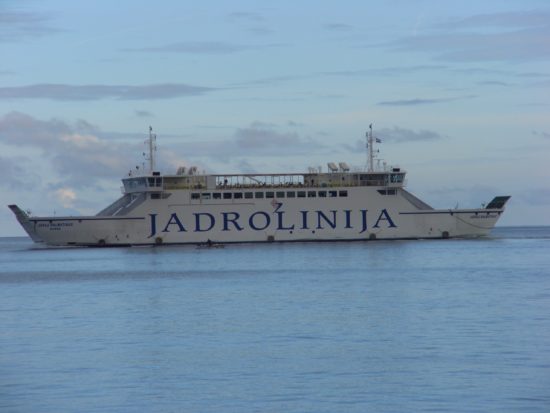 It's vital to check ferry connections BEFORE booking accommodation. In fact, it's best to check ferry routes at the earliest possible moment in the trip-planning process. Do not assume that there "must be" a ferry between two spots. Every inhabited island has a car ferry connection to the coast that runs daily all year round but the car ferry ports may not be accessible by public transport.
Where tourists get into trouble is assuming that anyplace on the coast has a ferry connection to any island and that all islands are connected by ferry. In fact no islands are connected by car ferries. Passenger ferries do connect the most popular islands–Brac, Hvar, Korcula and Mljet–but only from mid-April to mid-October. Islands in the north of Croatia such as Losinj have no connections whatsoever to islands in the south. Crazy, I know.
Croatia Traveller's dedicated ferries page takes you through all the Croatian ferry companies and links to all the ferry timetables in southern Dalmatia. Ferry schedules change little from year to year in case you're already planning for next year's holiday. Sometimes a different company may pick up a passenger ferry route or the start and finish dates change slightly for seasonal ferries.
Unsuitable Accommodation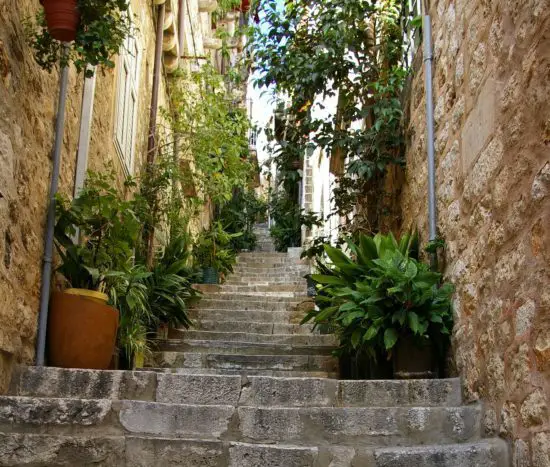 The standard of accommodation in Croatia is high. From five-star hotels to humble guesthouses you can count on clean, air-conditioned rooms and friendly hosts. Nevertheless there are a few particularities to keep in mind, especially for visitors with mobility issues. Staying in private accommodation is certainly an attractive option all along the coast but note that your lovely apartment will be in a building without an elevator. The good news is that most buildings will not reach higher than two or three storeys and, if notified in advance, owners will usually help you negotiate the stairs with luggage.
Speaking of stairs, there may also be stairs or a hill to get to an apartment in the center of Dubrovnik, Hvar town, Korcula town, Split, Rovinj or other ancient towns. People who lived centuries ago seemed to feel safer surrounded by hills. These days the hills have been turned into neighbourhoods for locals and tourists. Accessibility is never a problem in larger hotels where there are elevators and personnel on site to assist with luggage.
I advise reading the verified reviews on booking.com carefully and, if necessary, sending a message to the owner.
Also know that private accommodation owners never take credit cards. Payment is always cash only, preferably in local currency although euros, dollars and pounds may also be accepted.
Wasting Money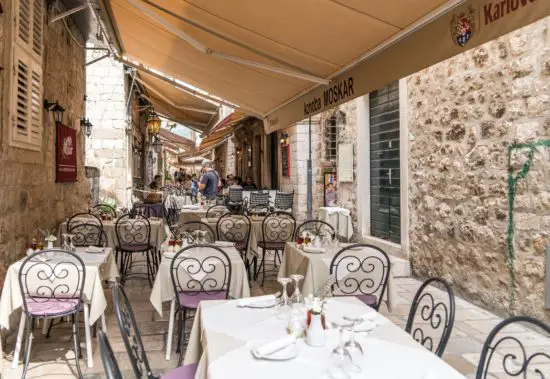 Croatia provides good value for money and can be especially good value off-season when accommodation prices start dropping. It can be a cheap country to visit as long as you pay attention to the money flow and avoid obvious tourist traps. And where there are tourists, there are traps.
Overtouristed Dubrovnik is a minefield of tricks and traps. First, avoid any restaurant with touts outside imploring you to enter. You can be sure that locals won't go near the place. There are a few fantastic Dubrovnik restaurants but many more that are disappointing and overpriced, particularly on the crowded side streets. Eat where the locals eat which would be about as far from the Old Town as possible.
Also, think twice about paying for a walking tour. In Zagreb, the tourist office has free illustrated brochures with detailed walking tours. In Split there are placards throughout the town explaining the sights. Dubrovnik's old town is easily walkable and this article on Dubrovnik's sights tells you everything you need to know. There's no need to follow the throngs in a Game of Thrones tour when you can follow your own self-guided Game of Thrones tour in Dubrovnik.
To save on sightseeing, I recommend the Dubrovnik Card at least for a day. It costs 225Kn but includes Dubrovnik's walls which  cost 200Kn on its own, the Rector's Palace which costs 80Kn, public transport, a good selection of Dubrovnik's sights and discounts in shops and restaurants. Zagreb also sells a Zagreb card that's good value if your plan includes multiple museums.
Plitvice Lakes is another tourist hotspot that can be unnecessarily expensive. A guided walking tour is largely superfluous here as the trails are well-signposted. You can follow a self-guided Plitvice walk here. Notice that Plitvice has a reduced-price admission after 4pm which cuts the ticket price by 50%. It's also the best time to visit the lakes. Pack a picnic lunch and water to save both time and money.
Krka Waterfalls  also has a reduced price admission after 4pm. Take advantage of it!
To save money on ferries, try to travel as a passenger on a car ferry rather than taking a fast passenger ferry. Car ferries are much cheaper than a passenger ferries unless you're taking a car. Although car ferries are slower there's more space to walk around including on an outdoor deck.
The sun and sea are free! See more on costs.
Unnecessary Car Rental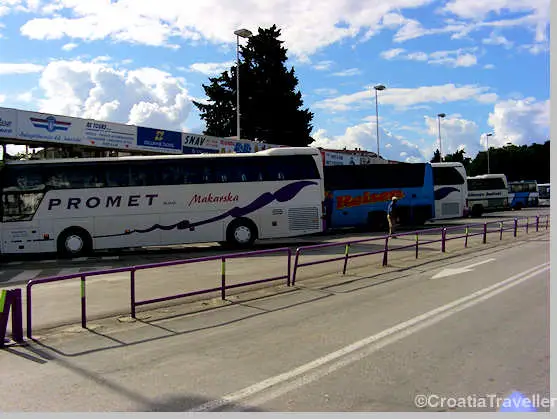 Renting a car in Croatia can save some time on crowded itineraries, especially off-season when passenger ferries are sparse. But the public transport system in Croatia is excellent. Buses link all major towns and in summer there's a far wider choice of passenger ferries to the islands than car ferries. Queuing up for a car ferry in summer can chew up a lot of time. Plus parking is expensive and most town centres are pedestrian only.  Travelling via public transport is slower, yes, but more convivial. With only a few days to visit an island however, you'll need wheels. See more on getting around Croatia.
Morning visits to beat the crowds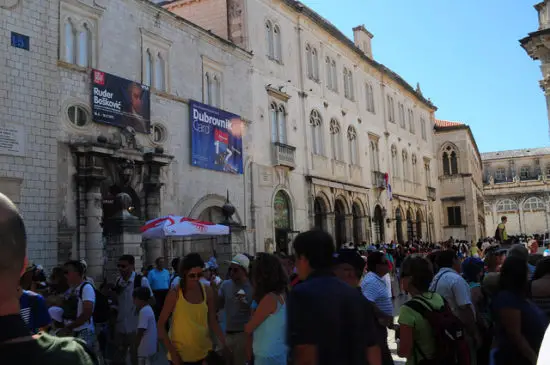 It's a common misconception that you can beat the crowds by arriving early. Not necessarily unless you arrive very early. The two most crowded spots in Croatia are Plitvice Lakes and Dubrovnik. In both places, crowds begin arriving on tour buses around 9am and don't let up until mid-afternoon. Plitvice Lakes and Krka National Park offer a reduced admission after 4pm in order to distribute crowds more evenly. In Dubrovnik, most cruise ships arrive between 7 and 9am and again at 2pm. By late afternoon crowds have thinned out. So either get up at the crack of dawn or sleep in and take advantage of the long summer days for late-afternoon sightseeing.
Planning around "must see" destinations
There are no musts! And what about the joy of discovery? The best moments in travel are the least planned. The fact is that the famous places–Dubrovnik, Plitvice, the Blue Grotto, Krka, Split, Hvar, Korcula and Brac–are heavily touristed especially between June and September.
Why not select one or two hotspots and then head off the beaten track? Vis island is a tranquil island to visit in southern Dalmatia and northern Croatian islands such as Pag, Cres and Losinj have plenty of elbow room even in summer. Veer away from the crowds and take a look at Zadar or Sibenik in southern Dalmatia. Further north, Rijeka is undergoing a renaissance after being named European Capital of Culture. Zagreb, Croatia's capital, offers an authentically Croatian experience without mobs of tourists.
Overpacking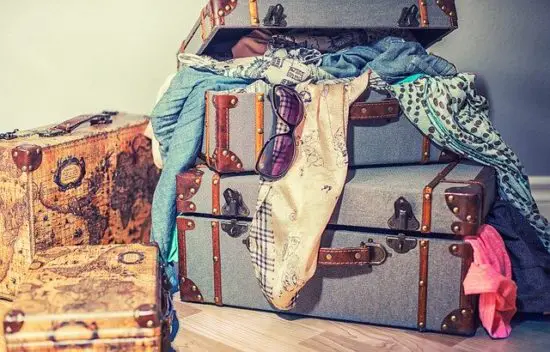 Keep it light. Cobblestoned pedestrian streets are not kind to wheeled suitcases and the people lugging them around. Getting on and off ferries and buses is much easier with a single medium-sized bag.
Croatia has plenty of supermarkets and malls well stocked with European brands. Except for medication, you can pick up anything you need in and around any major town. Do as the locals do and stock up before heading to the islands though where supplies are more limited.
Hair dryers are routinely provided no matter where you stay and hotels provide toiletries. Often I'll begin a trip by staying in a hotel where I can stock up on toiletries before moving on to private accommodation which may or may not stock shampoo, conditioner and lotion.
The dress code in Croatia is relaxed. No one needs a jacket and tie or evening wear. Major towns have public facilities should laundry become necessary. Most hostels, guesthouses and owners of private accommodation will do laundry for a small fee.
Paying for a roaming plan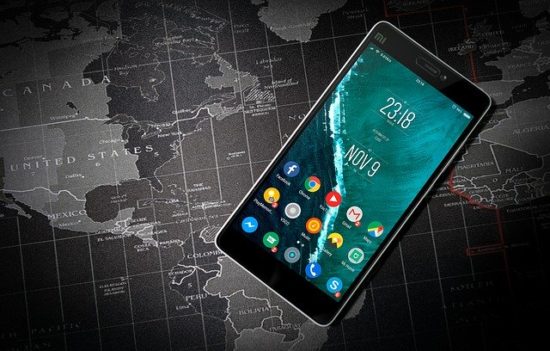 Having a cellphone in Croatia is unquestionably convenient. Even though WiFi is ubiquitous, it's helpful to be able to call accommodation owners, ferry companies, tourist offices, businesses or new friends. Navigating with Google maps makes it so easy to find what you're looking for.
Fortunately it's easy and cheap to enjoy the benefits of a cellphone without paying for an expensive roaming plan. There are several telecommunications companies that sell cheap SIM cards for visitors. Their offices are everywhere and the polite English-speaking staff will set it up on your phone. For about $10 you can get 200 minutes of local calls and a data connection of 10GB which is more than enough for web surfing, maps, music and posting on Instagram. It is important that your phone is unlocked though. Contact your carrier before leaving home.
You can also buy an international SIM card online and hit the ground running. Try PrePaid Europe which will send you a SIM card that includes 12G of data and 3000 minutes of calls and texts for 30 days. This is the best solution if you'll be visiting other countries as well. See more details about mobile phones in Croatia.
Inadequate footwear
Good rubber-soled shoes are a must for navigating the cobblestoned streets, steps, hills and rough terrain that you're likely to encounter nearly everywhere. Most of Croatia's towns and villages were built in centuries past when people were used to walking a lot in sturdy shoes. From exploring Plitvice Lakes to walking Dubrovnik's walls, thin sandals just won't cut it and may result in a sprained ankle.
And, on the subject of shoes, it's wise to pack a pair of water shoes for Croatia's pebbly beaches. By "water shoes" I mean plastic or rubber-soled shoes that fit snugly around your feet. They get you in and out of the water comfortably and don't interfere with swimming. They are on sale around Croatia or you can buy them in advance on Amazon.
And by the way. . .Korčula is pronounced Korchoola NOT Korkula! (I just had to mention it)