Once The Times  dubbed Hotel Salona Palace "the coolest hotel in Croatia" I realized I just had to try it. First, I was delighted with the location, just steps from the entrance to the Roman ruins of Salona and only 5km from central Split.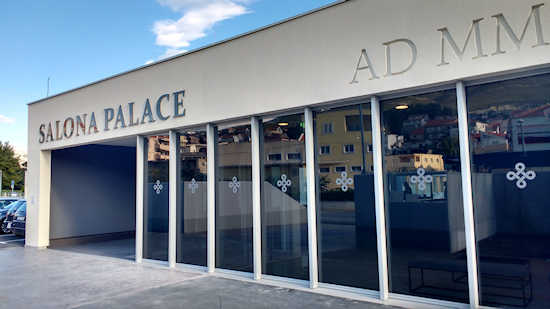 Diocletian's Palace in Split gets all the love but long before Emperor Diocletian built his palace, there was the bustling Roman town of Salona. Unlike Diocletian's Palace, Salona is largely ignored by tourists which makes wandering the ruins all the more evocative.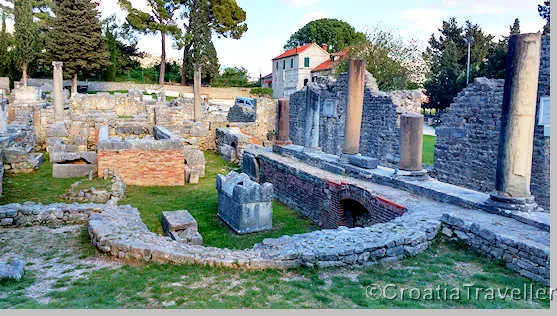 The four-star Hotel Salona Palace is brand new but firmly planted in the remarkable history of Salona. The hotel is designed as a cross, in a clear homage to Salona's importance to early Christians. The bright, airy rooms have decorative flourishes recalling the design motifs of Salona's elaborate tombs. And, as the chef explained to me, the hotel restaurant, Porta Salona,  will serve up dishes based on ancient Roman recipes.

Of course the hotel offers comforts unheard of in ancient Rome. Roman baths were surely relaxing but nothing like the fully equipped spa and wellness centre at the Salona Palace. Guests can try a "Salona Sauna" or stick with a Finnish or Turkish sauna. Mens sana in corpore sano? It's easy to stay in shape with a fitness room and two swimming pools (interior and exterior), each equipped with a counter-current.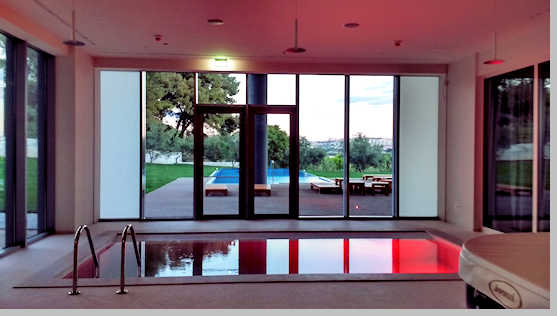 The rooms are spacious and have balconies overlooking the pool or the street. Beds are super-comfy with hypoallergenic pillows and the finest quality sheets. Bathrooms are roomy with bathtubs or walk-in showers plus high-end toiletries, bathrobes and slippers. Ancient Salona residents were attracted by the mild climate but nothing beats individual temperature controls in each room.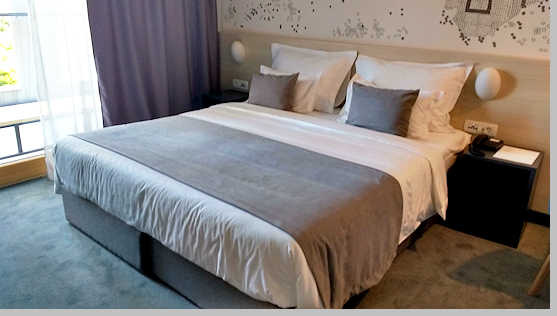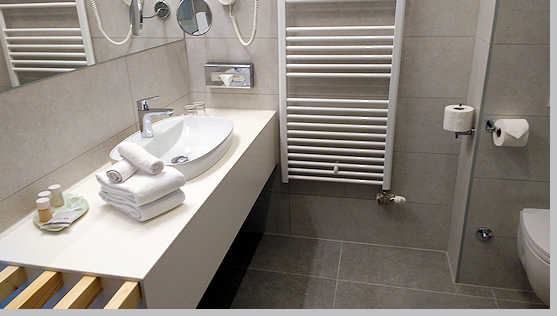 The overall design is coolly minimalist but there's a softness to the materials that's difficult to capture in photos. Local stone and wood was used whenever possible on floors and walls which are a pleasure to touch. Landscaping was in progress during my visit but the grassy terraces and local shrubbery are sure to be soothing. The effect is gentle and environmentally friendly.
An added bonus is the free shuttle between the hotel and Kasjuni, one of Split's finest beaches. Kasjuni is at the foot of Marjan hill and bordered by a pine forest. At the hotel's own Joe's Beach Lounge & Bar, kayaking and paddleboarding are on offer as well as the time-tested stressbuster–lounging by the sea and sipping frothy cocktails.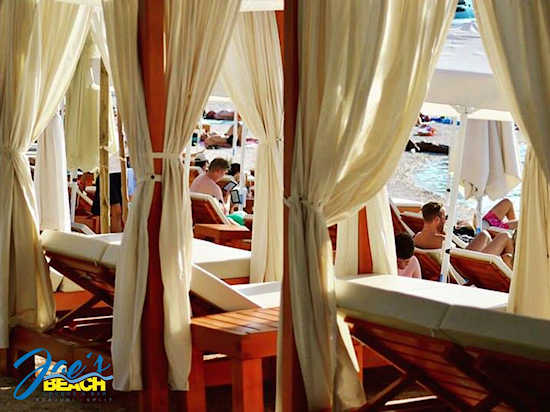 Details
The Hotel Salona Palace is 12km from Split airport, 17km from Trogir and 7km from Split's ferry port and bus station. The #1 bus from Split stops just outside the hotel. There are 44 rooms, three suites, a conference room and banquet hall.
Save