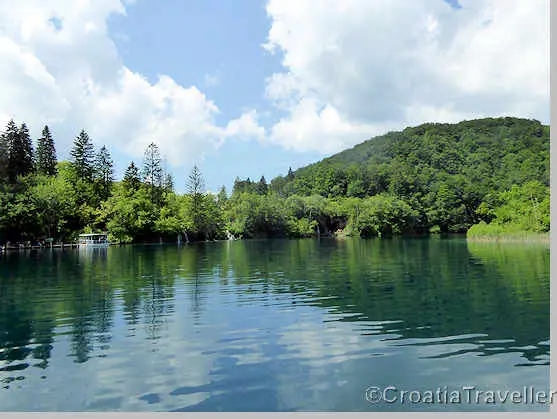 The new e-ticketing system for Plitvice Lakes National Park should not come as a surprise. The park has been grappling with the problem of overtourism for several years now. Last year some 1.7 million visitors descended on Plitvice's lakes and waterfalls, putting the entire ecology of the park at risk. Something had to be done and now something has been done.
The park has opened an online e-ticketing system that aims to insure that the park is not overwhelmed with visitors at any point of the day. As of May 2019, all tickets for Plitvice should be purchased online in advance no less than two days prior to arrival. There are now hourly limits to the number of visitors in the park. Once that limit is reached, visitors without prepaid tickets will have to wait. Possibly for a long time.
In order to purchase tickets, visit the Plitvice ticketing service and select the date and hour of your visit. Note that you will receive a voucher after payment which you must print out. Then you must exchange the voucher for a ticket at one of the park entrances no later than 30 minutes before your visit.
Changes and cancellations of the ticket are possible only up to two days before arrival. Within the 48-hour period prior to arrival cancellations and changes are prohibited except in case of hospitalisation, public transport cancellation (bus lines, flights, boat and ferry lines, closed roads), traffic accident or death.
For a two-day ticket, the second day must be immediately after the first day.
Visitors who stay at a hotel within the park may visit the park a second day at no extra charge. The new rules do not affect that arrangement.
The ticket now includes insurance for any mishaps that may happen within the park but only if the accident occurred on one of the park's paths, roads or transport options. The park has always urged visitors to stay in authorized areas but now visitors who stray will do so at their own risk.
Note that the busiest hours are between 10am and 2pm and the busiest months are July and August. If your plan is to visit at those times, I recommend that you arrange your tickets ASAP. Plitvice Lakes is notably less crowded after 4pm and the admission price is cheaper, which is another consideration.
For more information see my Plitvice Lakes Travel Guide and Ten Tips to Visiting Plitvice Lakes.