If you're in Croatia, you don't need to be told that it's high season. The sun is shining, the sea is sparkling, visitors are everywhere.
Croatia is having a banner year and, make no mistake, no one is complaining. But sometimes things can get just a teensy bit out of hand.
New Rules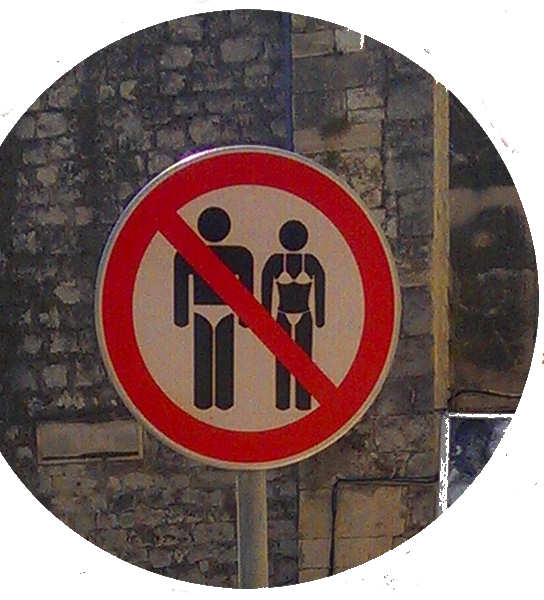 Of  course it's hot right now in Croatia (see my suggestions for keeping cool in Croatia) but one thing you must do is keep your clothes on! Even though you're on holiday, you may not parade around Dubrovnik and Split in your bathing suit or remain shirtless. It's now the law. Both cities have passed ordinances slapping down fines of 1000Kn (€133) on the scantily clad. Ouch. Ignore the explicit signs (above) at your peril. If a uniformed officer approaches you in town it will be to deliver a kindly warning, not a complement on your bikini bod.
Plitvice Lakes National Park is one of Croatia's top sights but it is being loved to death. As a fragile ecosystem, it is forbidden for visitors to roam at will. Keeping to the wooden walkways is mandatory. And, while selfies are not outlawed (yet), the Croatian Mountain Rescue Service is imploring visitors to abstain in view of several serious accidents in the park.
Dear tourists, we respect you. It's time for you to start respecting yourself. So, stop making stupid and dangerous selfies. Thank you #HGSS

— Hrvatska GSS (@HrvatskaGSS) July 6, 2016
After the latest near-fatality, park officials are considering a ban on sandals and flip-flops. For the time being, appropriate footwear is strongly advised but not mandatory.
New World Heritage Site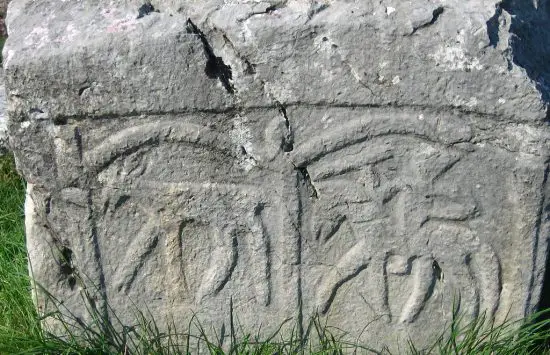 Plitvice Lakes is not Croatia's only World Heritage Site. There are eight World Heritage Sites in Croatia most of them much less crowded than celebrated Plitvice. The newest WHS, Stecci, is actually in two locations in Dalmatia, neither of which get many visitors. Dubravka and Cista Velika are small villages that feature the 14th and 15th century tombstones known as stecci. These meticulously carved and decorated tombstones are unique to the region and offer a window onto medieval life. See more about Croatia's stecci.
New Hotels
Save
SaveThis ravishing new boutique hotel has just opened in the heart of Split. Vida Boutique Hotel is located in a traditional stone building, but features the latest in design and comfort, plus a roof garden for relaxing.
Hotel Brown Beach House has a plain and simple name but the luxury and standard of service is anything but. Located just outside the historic center of Trogir (another World Heritage Site), this just-opened hotel on the sea is class and elegance all the way.
Save