Zany Zagreb gets more fun museums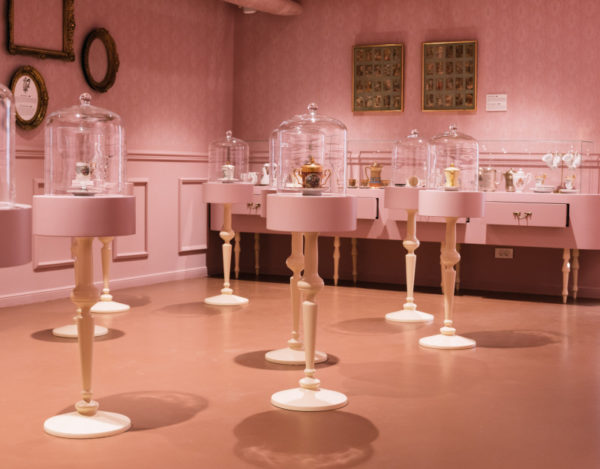 Think museums are stuffy? Visit Zagreb for a totally original take on the museum experience. After the wild success of the Museum of Broken Relationships, Zagreb has moved on to the next universal experiences: hangovers and chocolate.
The Museum of Hangovers displays objects that inexplicably turned up after a night of boozing and a room where visitors can don "beer goggles" to mimic the drunk experience. There's also a space to share hangover stories and read the stories of others. Don't forget to pick up the Drunkopoly board game in the gift shop.
Continue along the path to good health at the Chocolate Museum. Take a tour through the history of chocolate in a beautifully designed space. The cultural, geographic and historical "meaning" of chocolate is explored and the gift shop sells delicious examples of local, artisanal chocolate.
Stunning New Hotels
For an Adriatic hotspot, Hvar island had relatively few luxury hotels and none at the five-star level. That has all changed with the opening of the Palace Elizabeth Hvar Heritage Hotel. The classic 19th-century Palace Hotel was totally overhauled and is now Hvar's first five-star hotel. Located right on the main square, this totally modern classic has an indoor swimming pool, a spa, a restaurant and a terrace for listening to soft music on summer nights. The rooms with sea view face squarely west, perfect for taking in the sun as it sets over the offshore Pakleni islands. Dedicated to excellence in every respect, the hotel has garnered rave reviews from its lucky guests.
Medieval meets modern in the extraordinary new San Canzian Village & Hotel located in the heart of the Istrian countryside. Tiny Mužolini Donji was the village that time and everyone else forgot until a Croatian entrepreneur had a vision. Why not create a luxury gastronomic paradise that combines the finest Croatian design with the finest Croatian cuisine? The core of the old village was left intact but upgraded and enhanced with buildings in traditional Istrian style. A first-class restaurant opened to showcase the finest local products from olive oil to wine to truffles. Chef Mario Mandaric is the only Croatian chef to have worked as a sous-chef in a three-star Michelin restaurant and he brings his philosophy of "precise but not pretentious cooking" to the San Canzian kitchen. The 24 rooms and a villa are outfitted with every luxury and the views over the Istrian countryside to the sea are amazing. Located just a short distance from Buje, this exclusive resort has an outdoor swimming pool and opportunities for biking, hiking, wine-tasting and even truffle-hunting.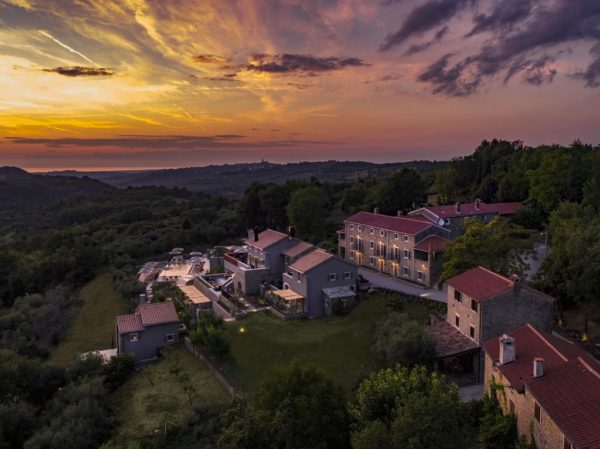 BOOK NOW