Great Deals on New Hotels in Croatia
The summer scramble is on as Croatia's hospitality sector puts the finishing touches on this year's new hotels, hostels, guesthouses and campgrounds. For a visitor that means good deals are to be had. New hotels are apt to lowball their prices to gain a following and stellar reviews. Renovated hotels stuck with mediocre reviews from last year will also be underpriced until the reviews catch up with the quality. For great prices check out the following accommodation possibilities.
As the gateway to five national parks and with a historical center that stretches back to the Romans, Zadar is an unmissable highlight of the Adriatic coast. The accommodation scene is exploding with new possibilities from hostels to four-star luxury hotels. More on places to stay in Zadar.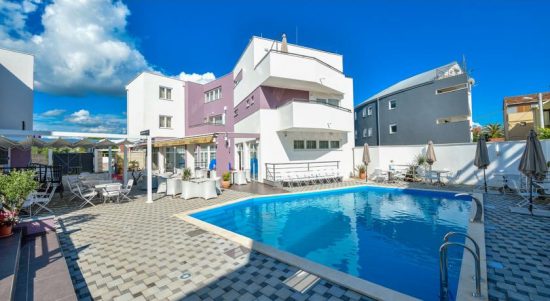 Just outside town, the  brand-new Hotel Zadar earns four stars with bright, spiffy rooms, some of which have balconies or sitting areas, and an outdoor pool. It's an easy walk to town and there are bicycles available to rent. Book now.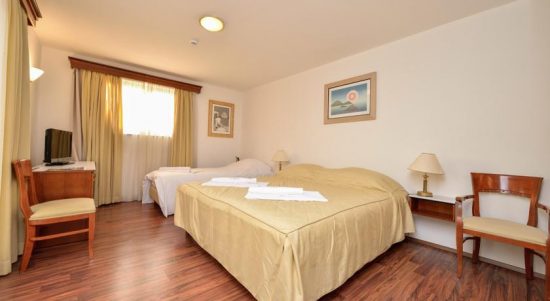 With hardwood floors and shiny wood furniture, Family M Hostel offers a high level of design, in doubles, triples or quads for an affordable price. Affiliated with Hotel ZaDar, guests here can use the joint swimming pool. Book now.
Beaches, restaurants, bars and boutiques have made Vodice a fun, through crowded summer holiday destination. You won't be bored! More about Vodice.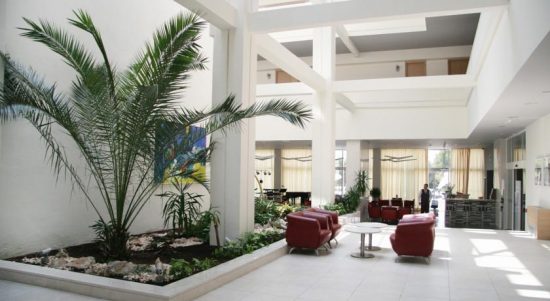 The venerable four-star
Hotel Olympia
is located right in the center of the Vodice action and is close to the beach. Now, it has undergone a major renovation with sleek modern lines in the common areas and newly-outfitted rooms.
Book now.
The northern Adriatic resort town of Crikvenica has been a popular spa resort since the 19th century. Relax and work on your wellness or overnight in Crikvenica on your way down the coast from Istria to southern Dalmatia. More about Crikvenica.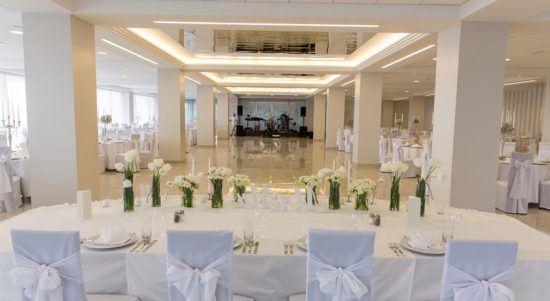 A major injection of cash has totally transformed the Hotel Omorika from a two-star to a four-star hotel. Many of the rooms have a sea view and it's possible to arrange half-board. Book now.
Novigrad is often compared to Rovinj, another Venetian-style Istrian town nestled on a peninsula, but Novigrad is less crowded. It's also known for some excellent restaurants. More about Novigrad.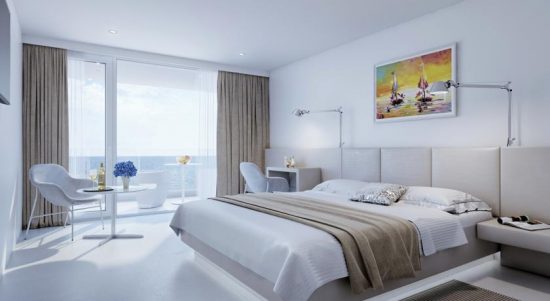 The four-star Boutique Hotel Rivalmare has just opened and is already getting rave reviews for its central location, great views and gorgeous design. Book now.
The small Istrian town of Porec is notable for its remarkable Euphrasian Basilica and as the center of a vast system of resorts catering to every possible taste. More about Porec.
Mobile Homes in Camping Lanterna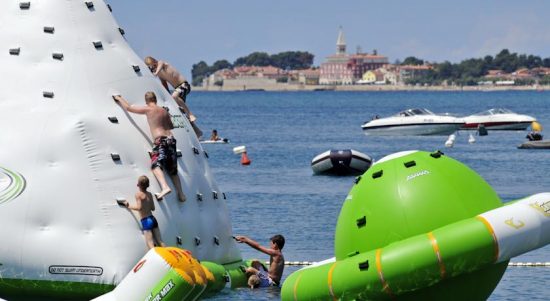 Looking for a family holiday that won't break the bank? The award-winning Camping Lanterna just outside Porec offers new and fully outfitted mobile homes with easy access to a new and elaborate water park with four swimming pools, a children's pool, slides and a pirate ship. Book now.
The great thing about Orebic is you get the best of both worlds: the best beaches on the Peljesac peninsula and easy boat access to fascinating Korcula. More about Orebic.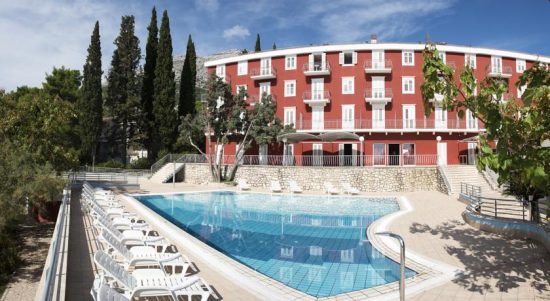 This small hotel (only 38 rooms) got a major facelift this year. Surrounded by pines and offering sea views and swimming pools, Hotel Bellevue is also only 50m from the beach. Book now.
Skradin is a small town that happens to be right next to the magnificent Krka Waterfalls National Park. Most people visit the park on a day trip but you can stay in Skradin and visit the park at your leisure. More on Skradin.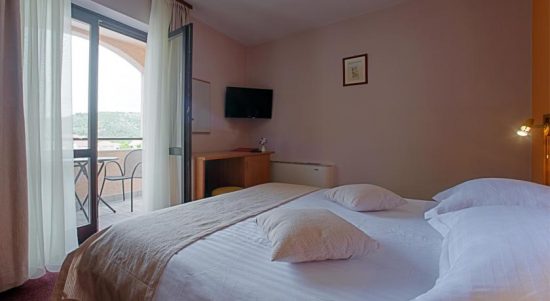 The three-star Hotel Skradinski Buk is the only hotel in Skradin but had become faded over the years. This year's renovation has polished and modernized the facilities and design. Book now.
For the "Saint Tropez of Croatia", Hvar has had a dearth of hotels to match the stylishness of its visitors but that's beginning to change. See more on where to stay in Hvar.
Millenial Pharos Bayhill Hotel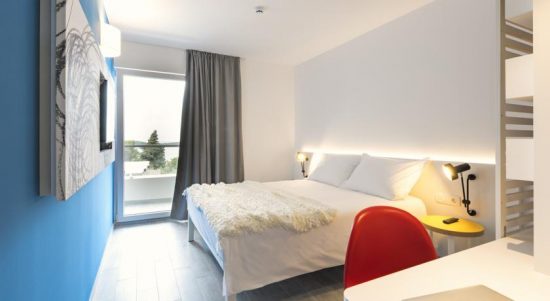 A $10 million investment has upgraded the Hotel Pharos into the Millennial Pharos Bayhill Hotel, a design hotel for millennials. With a young, enthusiastic staff, open plan common areas, comfortable no-fuss rooms and affordable pricing, this hotel will appeal to any demographic. Book now.
Rab is the most delightful island in the northern Adriatic with fabulous beaches, a verdant interior and ancient Rab town known for its four belltowers. See more on where to stay in Rab.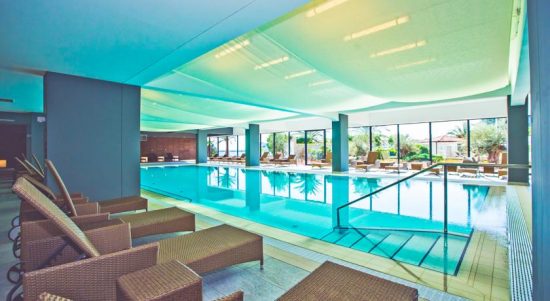 The Hotel Padova has been around nearly as long as Rab's vibrant tourist industry and was in need of an upgrade. A massive investment has turned it into a full-scale four-star resort with indoor and outdoor swimming pools, smart new rooms and a sauna and massage center. Book now.
Save
Save
Save