10 Best Free Things to Do in Croatia
Sometimes the best things in life really are free. Fortunately, Croatia has an abundance of free sights that are fun, off the beaten track and give you a window onto local history and culture. Check out:
Zagreb Time Machine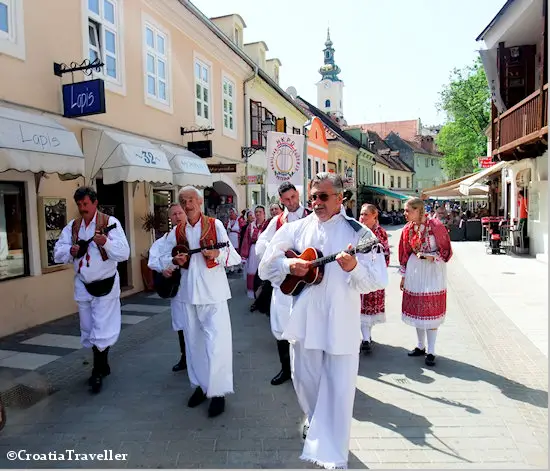 Every summer weekend Zagreb's citizens turn the capital's streets into a "time-machine" that celebrates Zagreb's traditional music, food, dress and dance. Stroll the streets of the upper town to enjoy medleys of old favorites or head to Zrinjevac park in the lower town for live music and dancing. More.
Rijeka Carnival
The Rijeka Carnival is an absolute blast. As the most famous Carnival in the country, Croatians come from everywhere to watch and participate. Although some parties are for paying guests only, much is free. More.
Diocletian's Palace in Split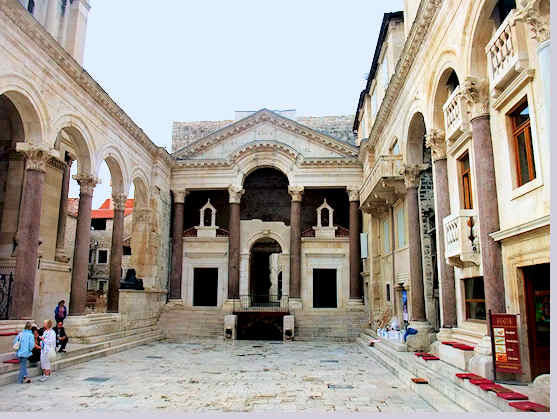 Except for the Cathedral and a part of the basement halls, most of Diocletian's Palace is a free and open-air museum and Split's most enduring attraction. In wandering the ancient streets that stretch out from the Peristyle (above) you may stumble on an Egyptian Sphinx, ruins of Roman temples and Renaissance churches. More.
Roman Ruins of Salona
Speaking of Roman ruins, from the 2nd to the 5th century, Salona (now Solin) was a vital part of Roman Dalmatia. The ruins are  right outside of  Split, making it a wonderful morning excursion. More.
Zadar Sea Organ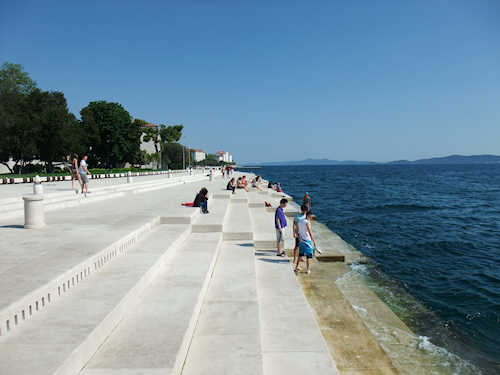 For an ancient town, nowhere is more innovative than Zadar. This sea organ was specially constructed to capture the movement of the waves and turn it into sound. More.
St Blaise Festival Dubrovnik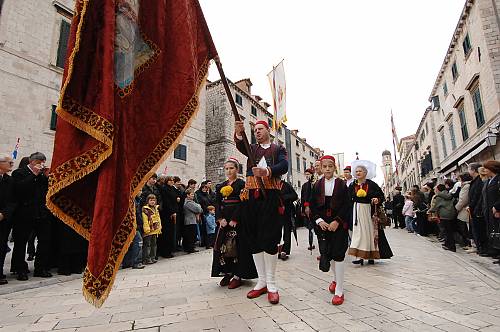 St Blaise is the beloved patron saint of Dubrovnik whose interventions saved the city numerous times. At the beginning of February locals celebrate his name day with enthusiasm. In a city that is slowly sinking under the demands of tourism, the St Blaise festival is one of the last remaining opportunities to experience the music, food and dance that make up Dubrovnik's unique culture. More.
Lacemaking in Pag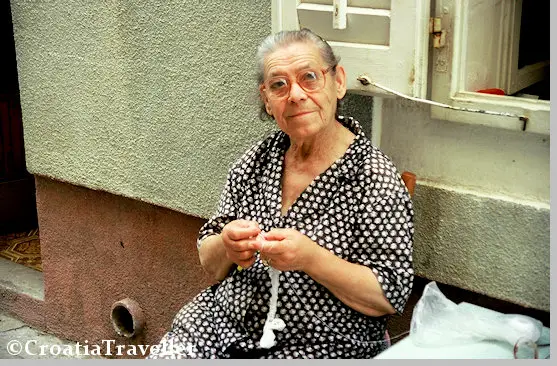 Pag town is known for its tradition of needlepoint lacemaking which has been inscribed on UNESCO's list of Intangible Heritage in Croatia. Delicate Pag lace is prized throughout Croatia and the ladies who make it prefer to go to work on stools in Pag's narrow streets.
Marija Bistrica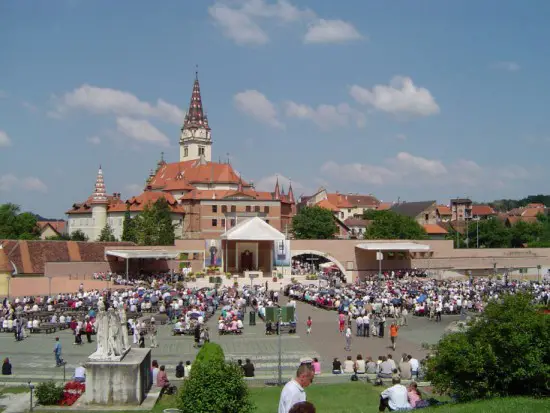 A visit to Marija Bistrica on the slopes of Mount Medvenica outside Zagreb is fascinating whatever your persuasion. Not only is it one of Europe's most important pilgrimage sites, attracting up to 800,000 visitors per year but the setting is stunning. Climb toward the church on the "way of the cross", illustrated with modern sculptures. Make sure to check out the handmade wooden toys available in numerous shops, a local craft also UNESCO-recognized as Intangible Heritage. More.
Museum Nights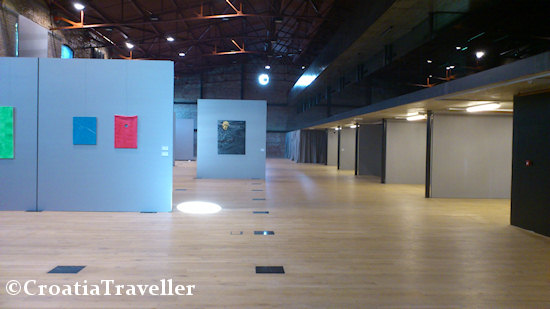 One of the advantages of travelling off-season is that you can take advantage of cool events like Museum Night, held on the second to last Friday each January. On this special night over 200 museums and galleries in over a hundred participating towns and villages are free from 6pm to 1am. Most Zagreb Museums participate and they are the best and most varied in the country.
Hike Mount Ucka
Looming over Opatija, the Ucka mountain range protects the Istrian peninsula from Croatia's continental climate and provides an unforgettable opportunity to experience untouched nature. There are hiking trails at all levels but the most fit will surely want to climb to the peak for the sweeping views over the coast. More at the Ucka Nature Park site.