Where to stay? Where to stay? Selecting a hotel can be one of the trickier decisions in planning a holiday. Of course you want to stay in a top hotel! Here to help is the Croatian newsmagazine, PoslovniPuls, which has compiled a list of the top 15 Croatian hotels as rated by contributors to TripAdvisor. I've added my own observations and added the hotel rating according to Booking.com (where applicable) for comparison purposes. Let's have a look.
1. Hotel Monte Mulini (Rovinj)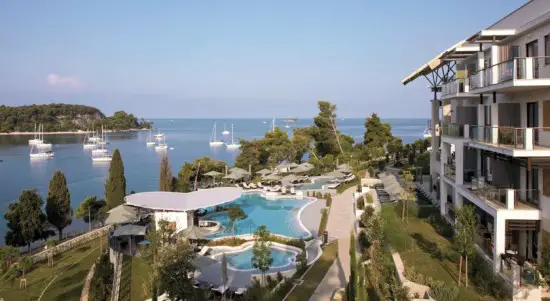 Located on the Istrian coast in Rovinj, the Hotel Monte Mulini was the first five-star hotel in Istria and it continues to set the standard for luxury and fine service. An easy walk along the coast takes you to Rovinj's town center and to wooded Zlatni Rt nature park. Booking.com visitors rated it "superb", awarding it a 9.4 rating. Read more.
2. Hotel Miramar (Opatija)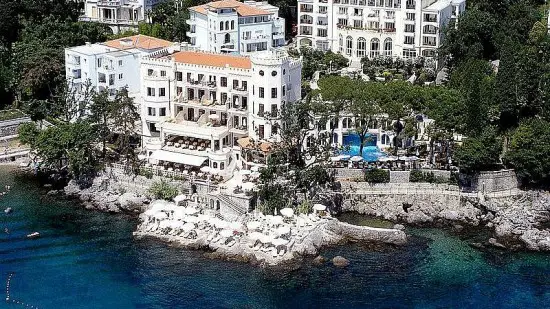 On the northeastern tip of the Istrian peninsula, Opatija is stacked with fine hotels but the Miramar is a standout. With a classic exterior and extensive spa facilities, this is a true resort experience. Read more.
3. Royal Princess Hotel (Dubrovnik)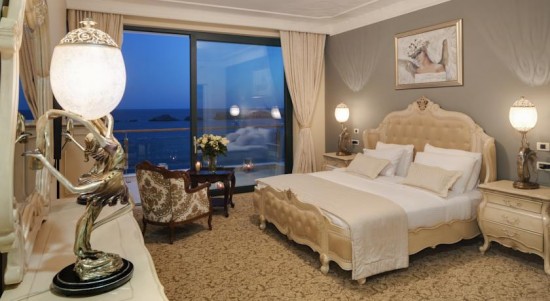 This stunning hotel is in Dubrovnik's Lapad peninsula, perfect for a quiet, relaxing holiday. Bus service to the Old Town is quick and convenient. Booking.com visitors rated it 9.1, commenting on the "fantastic views". Read more.
4. Aparthotel Tamaris (Tucepi)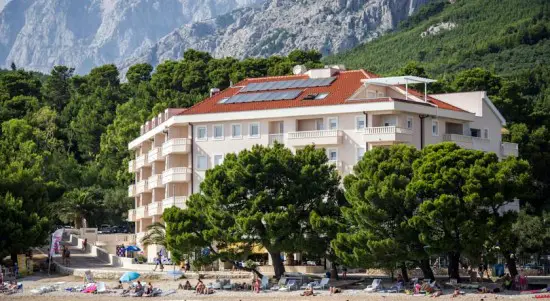 I have to admit, I'm surprised at this one, only because I wouldn't have considered Tucepi. But why not? This resort town is only 5km south of Makarska and boasts a narrow beach backed by looming mountains. Booking.com visitors rated the Aparthotel Tamaris a 9.4, commenting on the friendly, efficient service. Read more.
5. Hotel Split (Podstrana)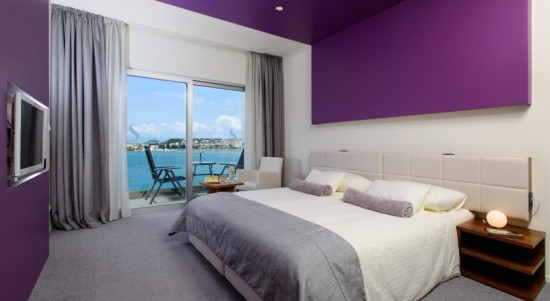 Only 7km south of Split, Podstrana is known for its fine beaches. From the Hotel Split, you can practically roll out of bed and onto the beach. Booking.com rates it 9.1 with visitors commenting on the "spacious rooms". Read more.
6. Hilton Imperial (Dubrovnik)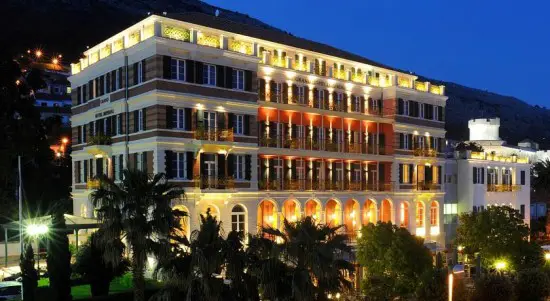 The location just outside the Old Town of Dubrovnik is nothing short of ideal. The historic building dates from 1895 but the indoor swimming pool and wellness center brings it right into the 21st century. Booking.com visitors rated it 9, commenting on the convenient location. Read more.
7. Hotel Lone (Rovinj)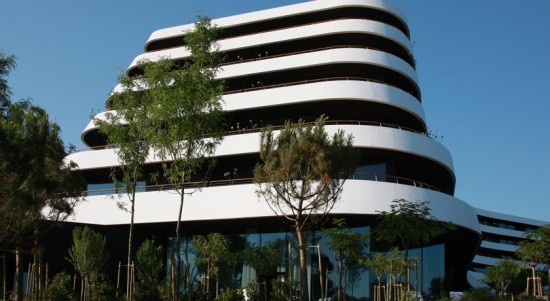 I've stayed in the Hotel Lone and raved about it here.  For me it was the highly unique design coupled with practicality and comfort but, like the Hotel Monte Mulini (above), I also loved the quiet location near the beach. Booking.com visitors rated it 9.3. Read more.
8. Doubletree by Hilton (Zagreb)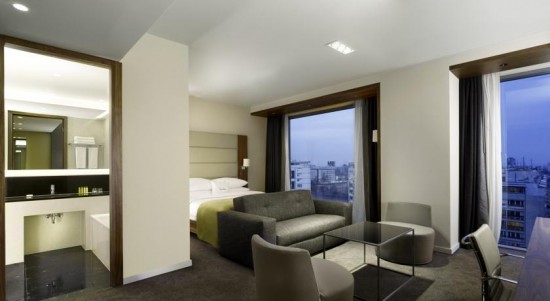 Clearly the facilities and standard of service are outstanding and its location in Zagreb's business district makes it ideal for business travellers. It is a 15-minute walk to central Zagreb where the sights are however. Booking.com guests rated it 8.7, commenting on the friendly staff and great food in the hotel restaurant. Read more.
9. Hotel Esplanade Zagreb (Zagreb)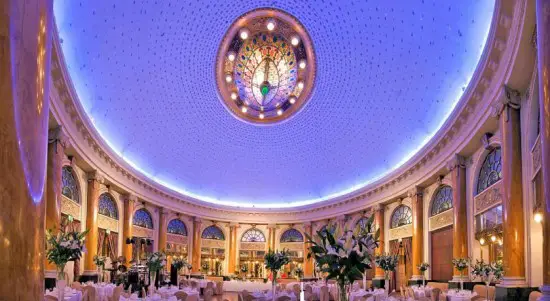 Ahhh, now you're talking. The Esplanade is one of my very favorite hotels ever with a magnificent turn-of-the-century ambiance that recalls the days of the Orient Express. It's right next to the almost equally evocative Zagreb train station and within easy reach of anything you want to see or do in Zagreb. Booking.com visitors awarded it 9.2, commenting on the spacious rooms, luxury and location. Read more.
10. Kepinski Hotel Adriatic Istria (Savudrija)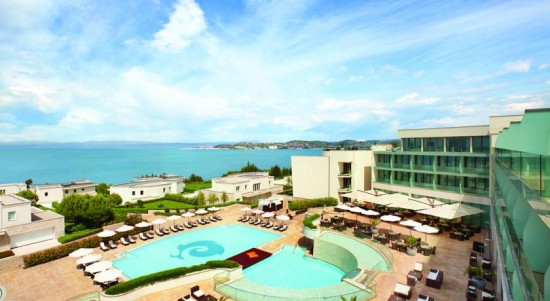 Attention golfers! The Kepinski Hotel Adriatic has the Croatian coast's only 18-hole golf course. Located in the little village of Savudrija on the very northwestern tip of Istria, this resort is a fine place to enjoy a massage under the Istrian sun. Booking.com visitors rated it 9.1. Read more.
11. Best Western Hotel Astoria (Zagreb)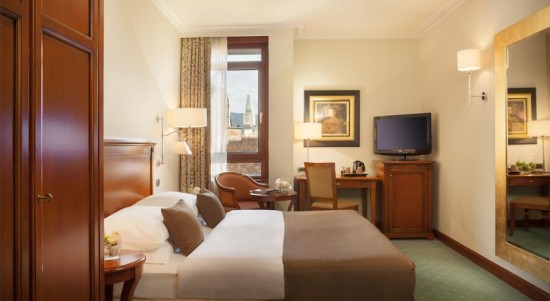 It's class all the way in this four-star hotel from the distinguished furnishings to the wood-panelled bar. On a quiet street, not far from the train station, the hotel is well located for Zagreb sightseeing. Booking.com visitors rated it 9.1 for the "cosy atmosphere". Read more.
12. Hotel More (Dubrovnik)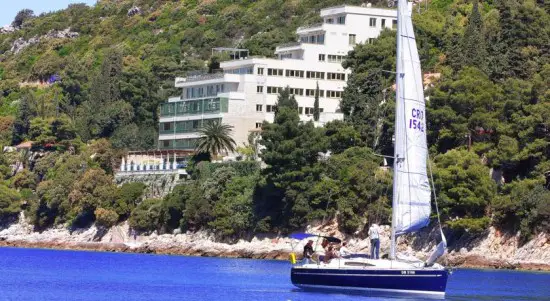 Located on leafy Lapad peninsula, a short bus hop to Dubrovnik's Old Town, the Hotel More is an ideal getaway for lolling on a private beach and enjoying the excellent food in the hotel restaurant. The spa, pool and wellness center help. Booking.com visitors rated it 9. Read more.
13. Hotel Bellevue (Dubrovnik)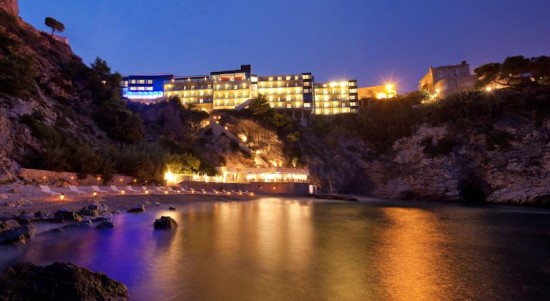 Perched on top of a cliff, the Hotel Bellevue offers sweeping sea views from every room plus access to a cosy pebble beach. It's an easy walk to the old town and there are regular buses. Booking.com visitors rated it 9, praising the location, friendly service and facilities. Read more.
14. Lafodia Hotel and Resort (Lopud)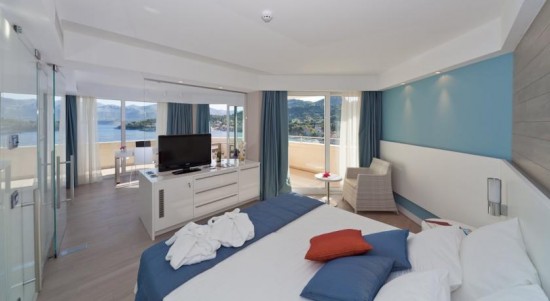 The design is simply spectacular at this recently reconstructed hotel on tranquil Lopud Island near Dubrovnik. The entire island is closed to cars and is the site of famous Sunj beach, the best beach in the region if not all of Croatia. Booking.com visitors rated this hotel 8.9 for the design and location. Read more.
15. Villa Dubrovnik (Dubrovnik)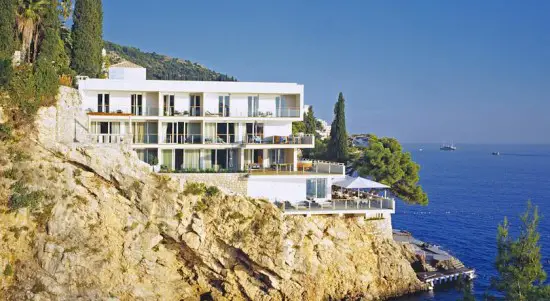 On the furthest edge of Dubrovnik's Ploce neighbourhood, the Villa Dubrovnik has it all: incredible views of Dubrovnik's Old Town, exquisite luxury, beach access, wellness, watersports. The 20-minute walk to town is along the coast but there is hotel transport as well. The hotel is better loved by Booking.com; visitors gave it an impressive 9.4. Read more.