Jadrolinija Cancels Coastal Ferry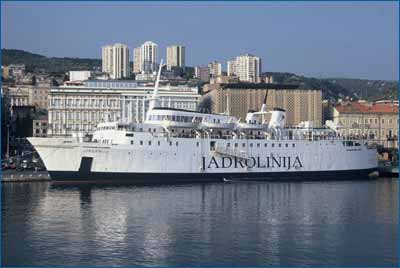 It's the end of an era. For nearly 60 years, Croatia's national ferry company has been linking the northern and southern Adriatic with a car ferry but now it's over. As reported by Dubrovacki Vjesnik, Jadrolinija can no longer afford to run the unprofitable line between Rijeka and Dubrovnik. Although the ferry was once the most efficient link between Rijeka and Dubrovnik, it has been supplanted by the fast motorway that runs from Rijeka past Split, though not yet to Dubrovnik.
In the 1990s the coastal ferry stopped at Rab Island and Zadar in addition to Split, Hvar, Korcula and Mljet but those stops were soon eliminated. Then, a few years ago winter service was eliminated, leaving only a twice a week run down the coast from June to September. The writing was on the wall.
Today, a spokesperson for Jadrolinija confirmed to me that, as of now, the line is discontinued. The only ray of hope would be if one of the municipalities along the route decided to kick in some financing. As the passenger numbers are just not there it would be surprising if Dubrovnik or another town decided that the line was essential to its tourism industry. Unlikely.
Those who are planning a visit that takes in Istria and Dalmatia next year will need to consider other alternatives. Driving the coastal motorway is the simplest solution but may not be entirely practical or desirable for some. There are five daily buses that run from Rijeka to Split (see Autotrans for the schedule) and a few that run from Istria and go on to Dubrovnik. This past season saw a direct flight between Pula and Zadar. Next season may very well see more direct flights between the northern and southern Adriatic and maybe even a fast catamaran service running up and down the coast. If the market is there, solutions will be found. Stay tuned.
See more on getting around Croatia.