Top 10 Reasons to Visit Croatia
The season of summer travel planning has arrived! Are you considering a visit to Croatia? Here are ten reasons why Croatia should be your summer holiday choice.
Beaches & Islands
A solid 1778km (1102mi) of Adriatic coast winds around innumerable bays, inlets and coves. Add in about 1200 islands and you're talking a whopping 6000km (3720mi) of seafront. The sea water is the cleanest in Europe, perfect for snorkelling, scuba diving, kayaking and a million other watersports. Even though sandy beaches are few and far between, the smooth pebbles that characterize most Croatian beaches can be surprisingly comfortable to stretch out on. Plus, each island has its own ambiance from rural Cres island in the north to bustling Hvar in the south. Check out Croatia's  10 best islands and 10 best beaches.
Mediterranean Lifestyle
Croatians are justifiably proud of their country and devoted to protecting its natural and architectural heritage. You have walled cities instead of a wall of condos, more local markets than supermarkets, fresh locally caught fish instead of fast food. Sample fruity Croatian olive oil, enjoy the incredible variety of Croatian wine and taste the award-winning cheese from Pag island. See more on Croatian cuisine.
Good Value for Money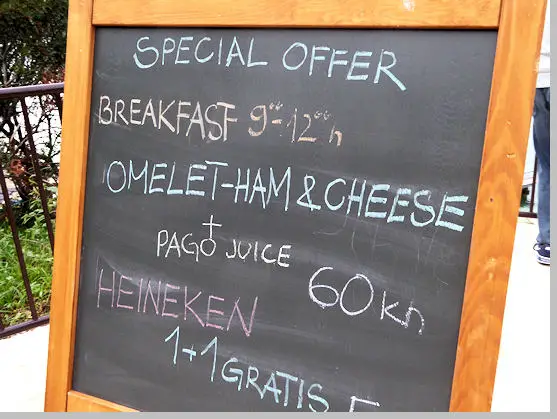 While costs have risen considerably over the last five years, especially in tourist powerhouses such as Dubrovnik, the rest of Croatia still compares favorably with other European countries on the Mediterranean. Private accommodation is particularly good value as the supply has exploded in recent years. Hotels are somewhat pricier but the service is excellent and breakfast is routinely included. See more about Croatia on a budget.
Outdoor Adventures
Clean air, clean water and plenty of meadows, forested mountains, lakes and rivers to explore are the legacy of a relatively under-industrialized country. Plitvice Lakes is the most famous national park but there are seven other national parks plus ten nature parks to indulge outdoor passions such as hiking, biking, rock climbing, scuba diving, windsurfing and so much more. See the best outdoors destinations in Croatia.
Unique Culture
The coast was long part of Italy while the interior was part of the Austro-Hungarian empire. Croatia's convoluted history has produced a taste for both pizza and flaky pastries, stately architecture and la dolce vita. Visit Zagreb, the capital city, for secessionist architecture and an old town that recalls Prague. Rijeka was a vital port under the empire and is now burnishing its historical connection to Austria. Istria retains a strong connection to neighbouring Italy to which it was attached for many years.
Historical Sites
The walled city of Dubrovnik is Croatia's most famous historic site but there are others. History buffs must check out Diocletian's Palace in Split, Trogir's Renaissance architecture, the Roman Amphitheatre of Pula, the Greek heritage of Vis island, the Venetian heritage of Hvar and Rovinj and the Austrian heritage of Zagreb.
Safety
Street crime is rare, assaults on foreigners nearly non-existent and the country untangled itself from Balkan warring in 1995. Croatia enjoys good relations with its neighbors and has been spared the ravages of international terrorism. Read more about safe travel in Croatia.
Sizzling Nightlife
Croatia's nightlife scene is becoming legendary especially during the summer when a series of international music festivals present top headliners at venues around the country. Hvar town has become an essential stop for clubbers and Novalja is world-famous for its summer party scene. Read more about Croatia's nightlife.
Good Transport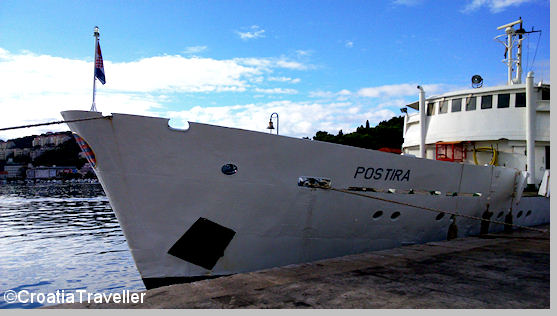 A well-maintained network of motorways and roads makes driving Croatia a breeze; modern buses link all cities and towns; frequent car ferries and catamarans link the coast and islands. Read more about Croatia transport.
Easygoing People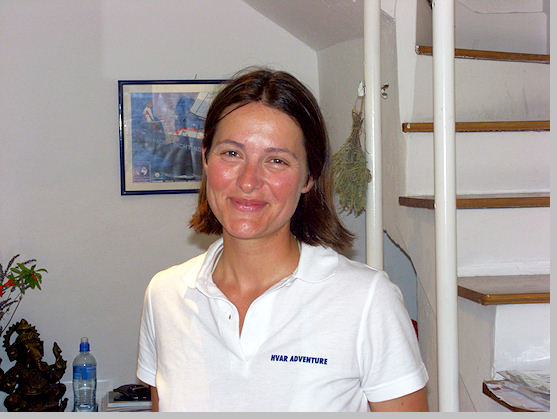 "Nema problema" or "no problem" is the prevailing spirit which is part of the reason naturism took off here. Behave yourself and no one will pester you with nit-picking rules. As the heat bears down in summer, coastal people are apt to slip into fijaka, a state of torpor bordering on immobility. The Croatian poet JakÅ¡a Fiamengo described it as  ". . .like a faint unconsciousness. . .a state beyond the self or – if you will – deeply inside the self, a special kind of general immobility, drowsiness and numbness, a weariness and indifference towards all important and ancillary needs, a lethargic stupor and general passivity on the journey to overall nothingness. The sense of time becomes lost, and its very inertness and languor give the impression of a lightweight instant." Just relax and enjoy it!