Gazenica: Zadar's New Port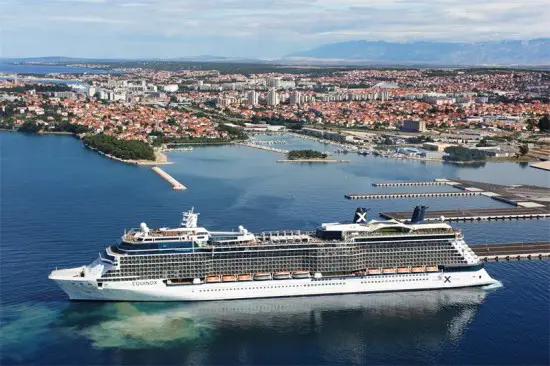 It was years in the making and isn't quite finished but Zadar's new port at Gazenica is now receiving its first car ferries. Located 3km southeast of the Zadar's Old Town, the new port sprawls over nearly 1.5km of coastline and can accommodate large cruise ships as well as ferries. The port cost 144 million euros and was designed by star Croatian architect Nikola Basic, renowned for Zadar's Sun Salutation and Sea Organ. The next phase is the construction of a terminal building which is scheduled to be completed in 2017.
Not that Zadar's other port, now the City Port, is abandoned! Passenger ferries will still dock at the City Port, right outside the Old Town but moving the car ferry terminal out of town will relieve traffic congestion on Zadar's eastern side.
Simultaneously with the opening of the port on 30 March, Jadrolinija started a new passenger service from Zadar City Port to Preko on Ugljan island. (See the schedule)
Those travelling to or from Zadar need to be aware that the Ancona-Zadar ferry and all car ferries from Zadar to the surrounding islands will use the Gazenica port. For specifics and transport to the town center, see Zadar ferries.