Archive for the 'Zadar' Category
On my recent trip to Croatia covering Zagreb, Zadar and Brac island, I stumbled across some great new accommodation that I just have to share. Because I pay my own way when I travel to Croatia (no, I do not accept "freebies"),  I keep a close eye on my wallet. I don't mind paying well for accommodation but I do want good value for money. Here are three places I can highly recommend. I stayed at two, and closely inspected the third.
Taban Hostel Zagreb
Now I'm not necessarily looking to stay in a hostel and I'm long past the time when dorm sleeping is in any way appealing. Yet I was intrigued by Taban hostel's incredible location on Tkalciceva street in the heart of Zagreb's Upper Town. I've been to Zagreb a number of times and stayed in very nice places in Zagreb's Lower Town but this time I wanted something different.
Zagreb's Upper Town is a fetching combination of Hobbit-like houses, winding streets, sober churches and a vibrant cafe life. What it doesn't have are hotels. But it does have the Taban Hostel and, fortunately for my standards of comfort, the Taban Hostel offers doubles with en-suite facilities as well as beds in five and six-bed dorms. I was pleased to find a spacious room with gleaming floors and a huge bathroom. I was especially pleased to peer down from my window and watch people strolling and chatting on this pedestrian-only street. The excellent sound-proofing eliminated all street noise as well as noise from the downstairs bar which insured a great night's sleep. I was glad that I brought my own toiletries and hairdryer however and as for the included breakfast, the less said the better. The Taban Hostel offers a variety of spiffy, newly renovated rooms all with free WiFi. I booked a "comfort" double  for €59 nightly, which, considering its location in the heart of Croatia's capital, made it excellent value for money. More.
Zlatni Rat Beach Hotel, Brac Island
No hostel here, folks. Zlatni Rat Beach Hotel is a three-star hotel that would easily justify a fourth star. Located only steps from stunning Zlatni Rat beach in Bol on Brac Island, this 16-room hotel is a rarity in neighborhood dominated by big resort behemoths. The rooms are comfortably outfitted with satellite TV, toiletries, hair dryer, free WiFi, a fridge and a small kettle to make coffee or tea. Breakfast was included and it was superb. The eggs were cooked to order and there were plates of pastries, fruit, yogurt, cheese, ham, bread plus a jug of orange juice.
The staff couldn't be friendlier or more enthusiastic, cheerfully picking me up in town when I arrived and depositing me again when I left.  As the prices in the hotel restaurant seemed high to me, I strolled into town for a meal the first night. It was a beautiful stroll on the beachside promenade and an OK meal but I realized that the prices of the hotel restaurant were very much in line with the prices in Bol town., that is, higher than Zagreb. My second night, I ate at the hotel and was glad I did. The chunk of fresh tuna was super-fresh and expertly seasoned and grilled.  Yes it was off-season but at €39 nightly, I considered it a steal. More.
Boutique Hostel Forum Zadar
Alas, I couldn't get a room in this newly opened "design hostel" in Zadar as word had already gotten out that this is the hottest hostel in Croatia. The Boutique Hostel Forum is a stunner. You could call it minimalism with flare as the designers cleverly use color and line to enlarge and add visual interest to each space. The hostel puts 4-bed dorms for backpackers on the first floor and then the rooms increase in comfort on the two floors above.
The bunk-beds are so cannily designed with pull-down shades for privacy that even I would be comfortable there. The upstairs rooms are doubles with Zadar's best views, that is, onto the Forum. All storage space is behind mirrored walls and the lucky guests in these rooms also have a buffet breakfast. Naturally, there is free WiFi, friendly staff and spaces for socializing: an enclosed garden outside and the TV room/library. All rooms are air-conditioned and, in a nice touch, individually controlled. For years I have bemoaned the lack of affordable lodging in central Zadar. There are two four-star hotels, great. The Boutique Hostel Forum fills a gaping need. But, I would reserve well ahead of time. Once this hostel starts winning design prizes it will be nearly impossible to get a room. More.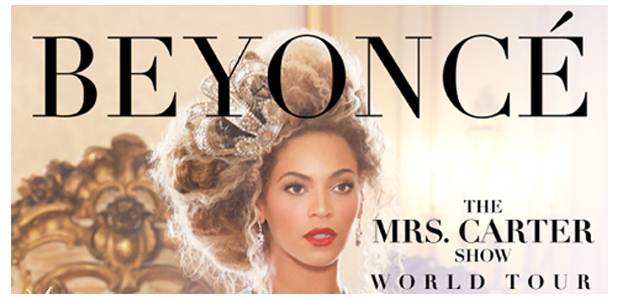 Croatia is filled with music-lovers and music lovers love Croatia. Top international artists have taken note and added a stop in Croatia to their touring schedule.  Zagreb is a major musical destination this year with Pula, Split, Hvar and Zadar close behind. Here's an overview of the schedule of concerts in Croatia for 2013. Do check back here or( follow me on twitter) as the year is young and more announcements are sure to be made. Online ticketing is handled by Eventim.
Gregorian: The World Epic Chants
Dom Sportova, Zagreb
April 3
Beyoncé
Zagreb Arena
April 17
Mark Knopfler
Zagreb Arena
May 5
Joe Satriani
Tvornica kulture, Zagreb
May 22

Depeche Mode
Maksimir Stadium, Zagreb
May 23
Arctic Monkeys
INMusic Festival
Lake Jarun, Zagreb
June 24-26
Ultra Music Festival
Split and Hvar
July 12-14
Roger Waters
Split Stadium
July 23
Santana
Jazine Open Air, Zadar
July 29
Joe Cocker
Pula Amphitheatre
August 21
Peter Gabriel
Zagreb Arena
October 5
Still chilly Croatia may not be the first place you think of to spend Valentine's day but rest assured that romance is in the air in these five special Valentine's Day treats:
Rovinj
The rambling old streets of this fishing port catch the sea breezes and wind up to glorious old St Euphemia church. Gaze in tranquil wonder at the Adriatic coastline while sea gulls swoop overhead. Weather permitting, drink a glass of champagne at Valentino seaside cocktail bar or snuggle into cosy Veli Joze, a favorite fishermen's bar. Stay at the Hotel Lone and indulge yourself in the luxurious spa.
Opatija
This favorite watering hole of the Austrian aristocracy recently served as the movie set for 'Diana', a bio-pic about the late Princess of Wales. Protected by Mt Ucka, the climate is always mild enough for a romantic seaside stroll along the 12-km long Lungomare. Stay at the five-star classic Hotel Mozart, reserving a room with a beach view and balcony of course. For dinner, head to the neighbouring village of Volosko and dine at Plavi Podrum, one of Croatia's finest restaurants.
Zadar
What is more romantic than a sunset? Very little and, according to Alfred Hitchcock, Zadar's sunsets rank among the world's best. While admiring the celestial light show, tune your ears to Zadar's unique sea organ that transforms the movement of the sea into a sort of music. Stay in the old town center at the Hotel Bastion to best appreciate Zadar's unique blend of antiquity and cutting edge nightlife.
Plitvice Lakes National Park
This splendid national park is jammed with tourists from April to October but in February you'll have it mostly to yourself. The winterscape is icily spectacular particularly after a snowfall or if the waterfalls freeze. Bundle up! After a bracing walk around all 16 lakes, warm up around the fireplace in Licka Kuca restaurant, making sure to sample the hearty specialty, lamb stewed under a bell.
Dubrovnik
The gorgeous architecture of Dubrovnik loses none of its luster under the winter sun and it's the time of year when residents reclaim their city from visitors, crowding into the cafes and filling restaurants. The cultural life is in full swing as the Dubrovnik Orchestra tunes up and there are sure to be a full menu of art exhibitions. A stay at the fabulous five-star Villa Dubrovnik will set any romance on fire.
Is Zadar the new Dubrovnik, an unmissable stop on any Croatian journey? Calling it the "laid-back little sister of Dubrovnik", National Geographic Traveler has just named Zadar one of Europe's Best Small Ports in its most recent issue. What's not to love? There's culture, nightlife, great food, Roman architecture, a bevy of offshore islands and the unusual "Sea Organ" for harborside harmonies. Plus, it makes a great base for driving to four national parks (not five as stated in the article) and boating to a fifth, the Kornati Islands National Park. The article even mentions my favorite undiscovered island, Dugi Otok but neglects my other favorite, Pag Island.
Flights
And it's never been easier or cheaper to reach Zadar. Low-cost carrier Ryanair is opening a brand-new base in Zadar in April of this year. There will be seven new routes–to Dublin, East Midlands, Gothenburg, Haugesund, Liverpool, Paris and Wroclaw–in addition to the traditional flights to Baden-Baden, Billund, Dusseldorf, Frankfurt, London-Stansted, Marseille, Oslo and Stockholm. The Ryanair base is the first in Croatia and represents an investment of €70 million. That's confidence! See more on Zadar flights.
Ferries
The only international ferry to Zadar is Jadrolinija's Ancona-Zadar ferry which starts in May. Local ferries to Zadar's islands are plentiful. Check out the schedules at Jadrolinija's website.
Festivals
There's a full calendar of concerts and events in Zadar but one of the biggest is the Garden Festival, held from 3 to 10 July  in nearby Tisno. This year's live acts include Crazy P, Auntie Flo, Outboxx, Paqua, Land Of Light and Face and Heel. DJs include  Floating Points, Eats Everything, Thugfucker, Krystal Klear, Theo Parish, Soul Clap and Wolf and Lamb• Psychemagik, Young Marco, Maurice Fulton, Bicep, Crazy P, Greg Wilson, Huxley, Eric Duncan, DJ Nature, Tim Sweeney, Maxxi Soundsystem, Toby Tobias, Deep Space Orchestra and PBR Streetgang.
For a complete guide to planning a trip to Zadar, see Croatia Traveller's comprehensive Zadar section.
One of Croatia's most popular music festivals will have a change of venue this year. The Garden Festival began in Zadar, moved to nearby Petrcane and will now be held in Tisno, on Murter Island some 29km north of Sibenik. Founded by Nick Colgan a former Irish footballer,  this musically adventurous festival is a huge favourite with British holiday-makers. The new venue is easily accessible from both Zadar and Split airports and offers improved accommodation facilities for backpackers and campers. In an interview, Mr Colgan explains that "The Garden Tisno has its very own village, featuring 80 on-site apartments which can hold 300 people, as well as 30 Indian Shikar tents with electric fans and lighting, proper beds, mosquito nets, dressing room and porch area. There are also 120 pitches for people bringing their own tents. It will also feature the familiar elements everyone knows and loves ' twice daily parties on the Argonaughty seadog including sunset trips close to the Kornati Islands, partying around the Main Stage and Tiki Bar day and night and a brand new Barbarellas club. The entire site runs right along a truly gorgeous shoreline, so dancing right by the glittering waters under the sizzling sun or a moonlit star-speckled sky – classic Garden experiences ' remain, helping to keep the festival so unique." So set aside July 4th to 11th this year!