Croatia's islands are legendary, bewitching everyone from Odysseus to Beyoncé. With about 1200 islands (depends on how much land constitutes an island rather than a protruding rock) Croatia has no shortage of island escapes. If you have a sailboat, you can visit them all! Or, you can take an island cruise of course.
But most people combine an island jaunt with a visit to one of Croatia's coastal regions (there are a couple of things to see on the mainland as well!). So here are some ideas for choosing which island in each region is best to visit. We'll start in the south and work our way northward.
Best Islands Around Dubrovnik
Why? It's a National Park with two inland salt-water lakes and an island monastery. From June to September, it's easy to take a catamaran that leaves in the morning and returns in the afternoon. More.
Why? Lopud, pictured above, is just a short hop from Dubrovnik by year-round Jadrolinija ferry. There are no cars, just beautiful Sunj beach and a smattering of houses scattered in the dunes, brush and pines.  Also great are the islands of Kolocep and Sipan, only a little more developed. More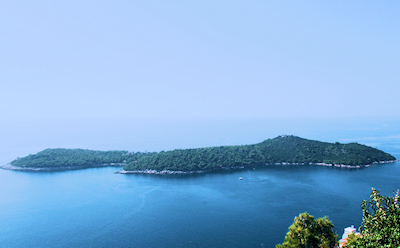 Why? Lokrum is a wooded isle just a quick 30-minute ride from Dubrovnik by regular passenger boat where skinny-dipping from a secluded cove is a major pleasure. It's also where certain scenes from Game of Thrones were filmed. More.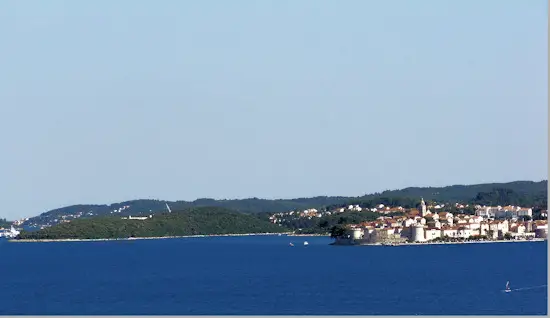 Why? The Venetian architecture of Korcula town that protrudes into the bay creates a wonderful ambience in a wooded, hilly  island that practices its ancient crafts of turning out rich-flavoured wines and olive oils. More.
Best Islands Around Split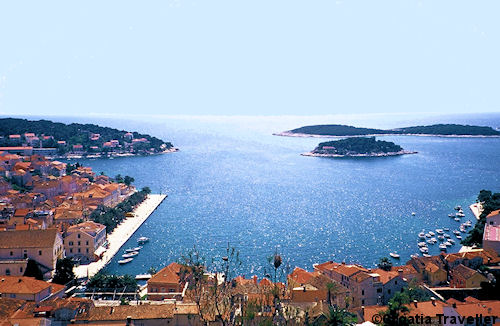 Why? The Beyhive knows. Glamorous Hvar town is Croatia's best spot for stargazing and the nightlife is unbeatable. Take a jaunt to the Pakleni Islands just offshore, swim or explorr the island's lesser-known spots such as Jelsa and Vrboska. From late spring to early fall, it's even possible as a day trip from Split. More.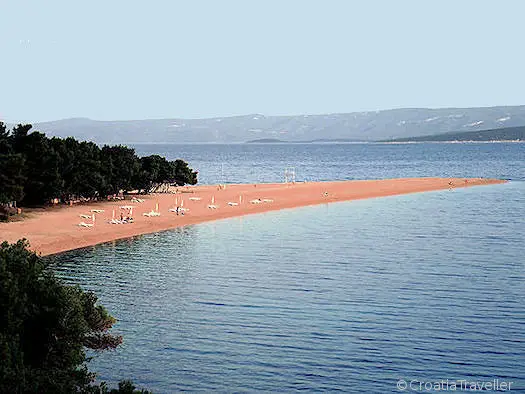 Why? Zlatni Rt (above) is one of Croatia's best beaches, lying just outside the town of Bol. Supetar is the island capital with a welcoming port near several resort hotels and the villages of Splitska, Pucisca and Milna offer a calmer experience. More.
Why? Vis's distance from Split keeps the tourist hordes down plus it's history dates back to the ancient Greeks. There are vineyards, a few museums, beaches and the fishing village of Komiza which is a good place to catch a boat to Bisevo, the "blue grotto". More.
Best Islands Around Zadar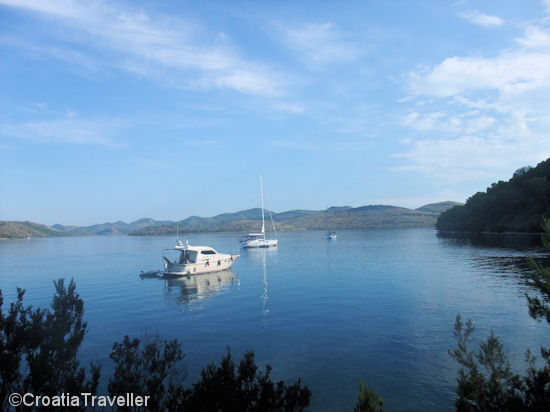 Why? This dry and rolling island hosts Telascica Nature Park at its southern end, a little-known unspoiled paradise for nature lovers. It's not easy to plan as a day trip but an overnight on this rugged island is well worth it. More.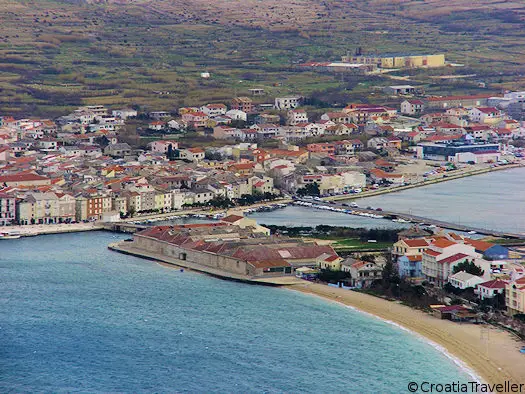 Why? Only a half-hour drive over the causeway from Zadar, Pag is an island divided. Pag town is small and quiet, a good atmosphere for the local ladies who work on Pag's famous lace. Keep driving up north and you'll come to Novalja, known for sandy Zrce beach, a major nightlife venue that attracts some of Europe's most renowned DJs. More.
Best Islands in the Kvarner Gulf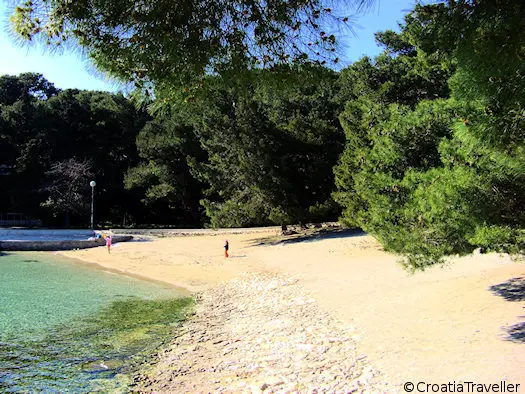 Why? Mali Losinj, the port on the southern end of the island offers a spectacular pine-shaded beach along Cikat bay and varied architecture dating from its days as a shipbuilding center. Tiny Veli Losinj is a picture-book version of an authentic fishing village and there are numerous other coves and villages to explore. More.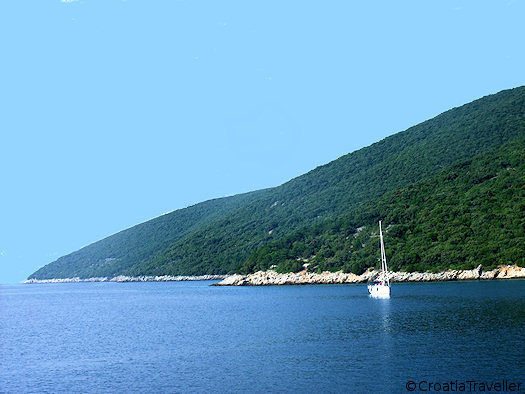 Why? North of Losinj and separated by only a narrow canal, Cres island enchants with its wild, craggy coastline. Home to thousands of sheep and the famous griffon vultures, Cres has cozy swimming coves such as Valun and Venetian-influenced Cres town at the northern end. More.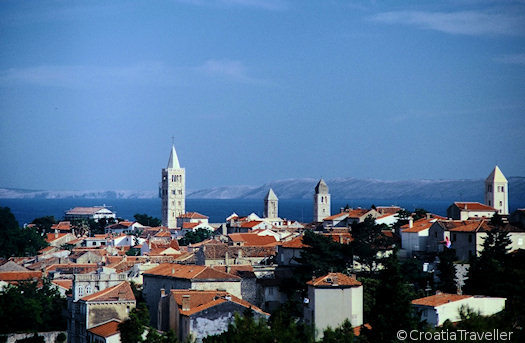 Why? The gentle hills slope down to vineyards and a pine-fringed coastline punctuated by fascinating Rab town, known for its four bell towers. There's tons to do from kayaking to diving to relaxing on the wide sandy beaches of Lopar. More.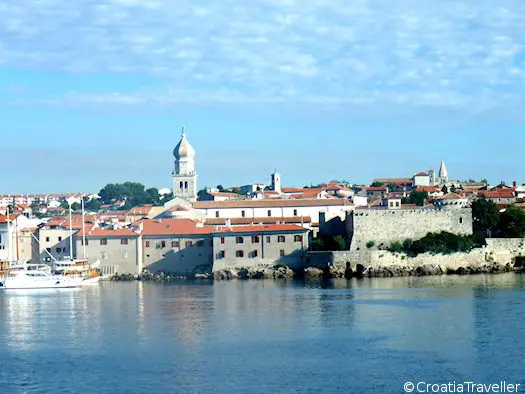 Why?  Medieval Krk town evokes the world of sword-wielding kings and bejeweled queens which is appropriate since Krk was the seat of Croatia's Frankopan dynasty. The wind-whipped island is known for its excellent wine and wide, sandy Baska beach, a major draw for summer crowds. More.
Best Islands Around Istria
Why? Istrian islands are a short list! The Brijuni islands are the only ones. The main island is a national park where an organized tour is required. It had been former President Tito's retreat and his house is decorated with mementos. Apart from that, the island is totally unspoiled as there was nothing built except a few hotels. The snorkelling is outstanding as its National Park status protected the fish population. More.
So you have some ideas of places you'd like to visit in Croatia but no idea how to organise them into a workable itinerary that will add up to a holiday?
Croatia Traveller is here to help! I have devised seven great travel plans that take in all of Croatia's top sights in a series of seven, ten and 14-day itineraries. Whether you're flying into Zagreb, Pula, Split or Dubrovnik and getting around by car or public transport, these itineraries are fun and workable. Take a look:
You don't have to be a honeymooner to enjoy the best of Dalmatia in one week. Still, the red roofs, blue seas and evocative architecture on this itinerary murmur "romance". You'll visit Split, Hvar Island, Korcula Island and Dubrovnik in seven compactly-organised days. You can fly into Split and out of Dubrovnik or vice versa. More.
Starting in Split and finishing in Dubrovnik, take time to explore the legendary islands of Brac, Hvar, Korcula and Mljet as well as the World Heritage Sites of Trogir and Montenegro. More
Whether you have one or two weeks, are travelling via car or public transport, this collection of itineraries in northern and southern Dalmatia will show you how to do it. More. 
Or maybe you'd like to take an island cruise?
Three National Parks and five World Heritage sites in only 10 days? Yes, you can! Begin in Zagreb and end in Dubrovnik for this unique taste of Croatia that includes Plitvice Lakes, Zadar, Split, Trogir, Mljet Island and the Kornati Islands. More.
Beginning in Pula and ending in Porec, this nine-day itinerary takes you to the most renowned highlights of the region often called the "new Tuscany". This is a great route for those flying into and out of Venice as both cities are well-connected by catamaran with La Serinissima. More.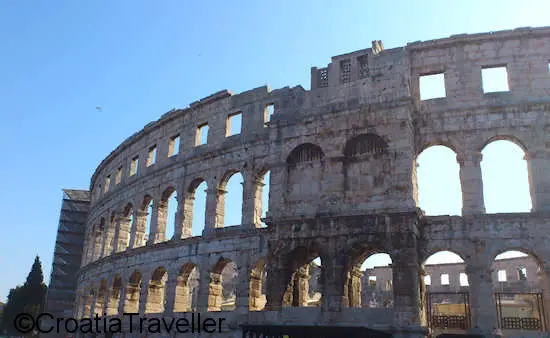 Pula's Roman Amphitheatre
For a more in-depth look at Istria's remarkable history, follow this seven-day itinerary that includes the archaeological parks of Dvigrad and Nesactium as well as Pula, Porec, Rovinj and the Brijuni Islands National Park. More.
Beginning and ending in Pula (which has international flights), this 14-day itinerary includes the best of Istria plus family-friendly islands in the Kvarner gulf, such as Rab, Krk, Losinj and Cres. More.