Archive for the 'Zagreb' Category
On my recent trip to Croatia covering Zagreb, Zadar and Brac island, I stumbled across some great new accommodation that I just have to share. Because I pay my own way when I travel to Croatia (no, I do not accept "freebies"),  I keep a close eye on my wallet. I don't mind paying well for accommodation but I do want good value for money. Here are three places I can highly recommend. I stayed at two, and closely inspected the third.
Taban Hostel Zagreb
Now I'm not necessarily looking to stay in a hostel and I'm long past the time when dorm sleeping is in any way appealing. Yet I was intrigued by Taban hostel's incredible location on Tkalciceva street in the heart of Zagreb's Upper Town. I've been to Zagreb a number of times and stayed in very nice places in Zagreb's Lower Town but this time I wanted something different.
Zagreb's Upper Town is a fetching combination of Hobbit-like houses, winding streets, sober churches and a vibrant cafe life. What it doesn't have are hotels. But it does have the Taban Hostel and, fortunately for my standards of comfort, the Taban Hostel offers doubles with en-suite facilities as well as beds in five and six-bed dorms. I was pleased to find a spacious room with gleaming floors and a huge bathroom. I was especially pleased to peer down from my window and watch people strolling and chatting on this pedestrian-only street. The excellent sound-proofing eliminated all street noise as well as noise from the downstairs bar which insured a great night's sleep. I was glad that I brought my own toiletries and hairdryer however and as for the included breakfast, the less said the better. The Taban Hostel offers a variety of spiffy, newly renovated rooms all with free WiFi. I booked a "comfort" double  for €59 nightly, which, considering its location in the heart of Croatia's capital, made it excellent value for money. More.
Zlatni Rat Beach Hotel, Brac Island
No hostel here, folks. Zlatni Rat Beach Hotel is a three-star hotel that would easily justify a fourth star. Located only steps from stunning Zlatni Rat beach in Bol on Brac Island, this 16-room hotel is a rarity in neighborhood dominated by big resort behemoths. The rooms are comfortably outfitted with satellite TV, toiletries, hair dryer, free WiFi, a fridge and a small kettle to make coffee or tea. Breakfast was included and it was superb. The eggs were cooked to order and there were plates of pastries, fruit, yogurt, cheese, ham, bread plus a jug of orange juice.
The staff couldn't be friendlier or more enthusiastic, cheerfully picking me up in town when I arrived and depositing me again when I left.  As the prices in the hotel restaurant seemed high to me, I strolled into town for a meal the first night. It was a beautiful stroll on the beachside promenade and an OK meal but I realized that the prices of the hotel restaurant were very much in line with the prices in Bol town., that is, higher than Zagreb. My second night, I ate at the hotel and was glad I did. The chunk of fresh tuna was super-fresh and expertly seasoned and grilled.  Yes it was off-season but at €39 nightly, I considered it a steal. More.
Boutique Hostel Forum Zadar
Alas, I couldn't get a room in this newly opened "design hostel" in Zadar as word had already gotten out that this is the hottest hostel in Croatia. The Boutique Hostel Forum is a stunner. You could call it minimalism with flare as the designers cleverly use color and line to enlarge and add visual interest to each space. The hostel puts 4-bed dorms for backpackers on the first floor and then the rooms increase in comfort on the two floors above.
The bunk-beds are so cannily designed with pull-down shades for privacy that even I would be comfortable there. The upstairs rooms are doubles with Zadar's best views, that is, onto the Forum. All storage space is behind mirrored walls and the lucky guests in these rooms also have a buffet breakfast. Naturally, there is free WiFi, friendly staff and spaces for socializing: an enclosed garden outside and the TV room/library. All rooms are air-conditioned and, in a nice touch, individually controlled. For years I have bemoaned the lack of affordable lodging in central Zadar. There are two four-star hotels, great. The Boutique Hostel Forum fills a gaping need. But, I would reserve well ahead of time. Once this hostel starts winning design prizes it will be nearly impossible to get a room. More.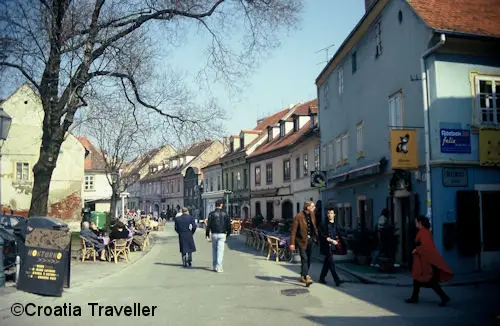 Croatia's capital city is gearing up for a sizzling spring season crammed with concerts, art exhibits and nightlife. Lucky you if you're visiting Zagreb within the next few months. Let's look at the top highlights.
Happening Now
In Zagreb now? Then rush right over to the International Wine Tourism Conference and educate yourself on the wonders of wine, especially Croatian wine.
Coming Soon
American jazz legend, Ron Carter, will open the Croatian Jazz Festival on March 18 at Lisinski Hall. He'll be followed by a succession of Croatia's finest jazz musicians.
A major Pablo Picasso exhibition will open on March 23 at the Klovic Palace art gallery. Over 670-million euros worth of Picasso's painting and sculpture have been shipped from the Picasso Museum in Paris for this art event of the season. Not to be missed.
Zagreb will be one of four Croatian cities to host the World Art Games from June 29 to July 10. The "Art Olympics" are expected to showcase the work of dozens of Croatian and international artists.
Nightlife
After soaking up Picasso at the Klovic Palace art gallery, why not treat your ears to a new indie-music spot right on the gallery grounds. Klub Zedno will present the latest music of all genres on weekends from 9pm to 4am.
New Museums
Croatia's first car museum, the Ferdinand Budicki Museum, will open this June with more than 50 classic cars and motorcycles. Until its opening, classic cars from its collection are being displayed on Zagreb's squares.
Flights
Expansion plans for the Zagreb International Airport at Pleso have not been going well. Although the construction of a new terminal was supposed to be shovel-ready in April, financing and other difficulties have delayed the start of the 365-million euro project until at least September. For travellers, that's probably a good thing since it means that the airport will not be in construction chaos during the height of the summer season.
Croatia Airlines will not be connecting Zagreb with Belgrade this summer despite rumours to the contrary, and has also cancelled services to Istanbul and London Gatwick as part of cost-cutting measures. Croatia's troubled national carrier will still operate flights to Heathrow although that will also be reviewed next year according to EX-YU Aviation News.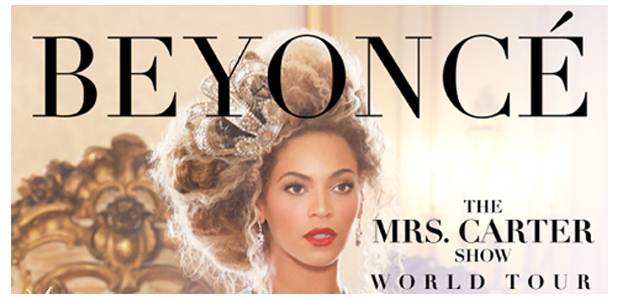 Croatia is filled with music-lovers and music lovers love Croatia. Top international artists have taken note and added a stop in Croatia to their touring schedule.  Zagreb is a major musical destination this year with Pula, Split, Hvar and Zadar close behind. Here's an overview of the schedule of concerts in Croatia for 2013. Do check back here or( follow me on twitter) as the year is young and more announcements are sure to be made. Online ticketing is handled by Eventim.
Gregorian: The World Epic Chants
Dom Sportova, Zagreb
April 3
Beyoncé
Zagreb Arena
April 17
Mark Knopfler
Zagreb Arena
May 5
Joe Satriani
Tvornica kulture, Zagreb
May 22

Depeche Mode
Maksimir Stadium, Zagreb
May 23
Arctic Monkeys
INMusic Festival
Lake Jarun, Zagreb
June 24-26
Ultra Music Festival
Split and Hvar
July 12-14
Roger Waters
Split Stadium
July 23
Santana
Jazine Open Air, Zadar
July 29
Joe Cocker
Pula Amphitheatre
August 21
Peter Gabriel
Zagreb Arena
October 5
Croatia is much more than its gorgeous coast and islands. There's Zagreb, Croatia's capital and repository of Croatia's tortuous history and complex culture. Now that you're venturing into Croatia, why not get a taste of its legends, historical tales, folklore and music? From now until the end of September the Zagreb Tourist Board has turned the winding streets of Zagreb's Upper Town into a "time machine" that allows visitors to experience the sights, sounds and flavors of Old Zagreb. Enter the "time machine" each Saturday and you'll see reenactments of Zagreb's favorite stories, musicians strolling the streets playing love songs for coins as they did in olden days and opportunities to sample local cakes and fruit. In front of the Cathedral, on Tkalciceva street and in front of the nearby Tourist Office there will be folk music and dance performances and all around the Upper Town you'll see everyone from shopkeepers to postal clerks dressed in traditional style. Expect a detour into the dark side with witches, executioners and city guards making an appearance. When it all becomes too much, head to the heart of the Lower Town, Zrinjevac square, where  weekly pop-classical concerts will be performed by local and guest orchestras.
It sounds like a ball and a great experience for kids. Remember, it's every Saturday from now until the end of September. See more about Zagreb.
The verdict is in! Some 300 culinary experts including chefs, journalists, food writers and industry professionals voted in an anonymous poll for the best restaurants in Croatia. It's an ambitious project and the results will be published in a book to appear in May. Also in the works is a website and other PR materials. Meanwhile, gastronomes can use this list to plan their trip to Croatia. Serious foodies will clearly want to concentrate on Zagreb which has the most restaurants on the list.
1. Bistro Apetit, Zagreb
2. Takenoko, Zagreb
3.Prasac, Zagreb
4. Plavi Podrum, Volosko
5. Batelina, Banjole
6. Dubravkin put, Zagreb
7. Le Mandrać, Volosko
8. Draga di Lovrana, Lovran
9. Kukuriku, Kastav
10. Nautika, Dubrovnik
11. Apetit City, Zagreb
12. San Rocco, Brtonigla
13. Vinodol, Zagreb
14. Johnson, Mošćenićka Draga
15. Mano, Zagreb
16. Pelegrini, Šibenik
17. Baltazar, Zagreb
18. Foša, Zadar
19. Carpaccio, Zagreb
20. Damir & Ornella, Novigrad
Restaurant Wine-Bars
1.Dubravkin put, Zagreb
2. Plavi podrum, Volosko
3. Apetit City, Zagreb
Regionalne liste
Slavonia
1. Hotel Dunav, Ilok
2. Kormoran, Bilje
3. Klub restoran Waldinger, Osijek
Zagreb Region
1. Mala Hiža, Mačkovec
2. Špiček, Zaprešić
3. Kod špilje, Otruševac
Istria-Kvarner
1. Plavi podrum, Volosko
2. Batelina, Banjole
3. Le Mandrać, Volosko
Dalmatia
1. Nautika, Dubrovnik
2. Pelegrini, Šibenik
3. Foša, Zadar